Atlas HD does it all
Used extensively in process development groups around the world, Atlas HD provides chemists with automated control of their process with built-in safety protocols that enable walk-away chemistry. Atlas HD also provides full recipe control and real-time reaction monitoring and graphing.
Chemistry automation offers many benefits over manual reactors; discover the main benefits here.

A range of system configurations allow scientists to perform jacketed reactions, crystallization/sonocrystallization, reaction calorimetry, high-pressure reactions, and flasks and vials chemistry.
Sophisticated control of reaction parameters

Wide temperature range from -90 to +250 °C and stirring speed

Fully automated control of processes

Program complex multi-step experiments, dosing profiles, and safety shutdown protocols

Years of continuous service

Robust build quality designed for daily use
Reproducible chemistry
Atlas HD ensures you create reproducible chemistry every time by providing total control over your reaction parameters – including a wide temperature range of -90 to +250 °C and stirring speed.
A range of sensors including turbidity, temperature, pressure, and pH can be configured in addition to automated dosing options using the Atlas Syringe Pump – controlling your chemistry and dosing even when you're away from the lab.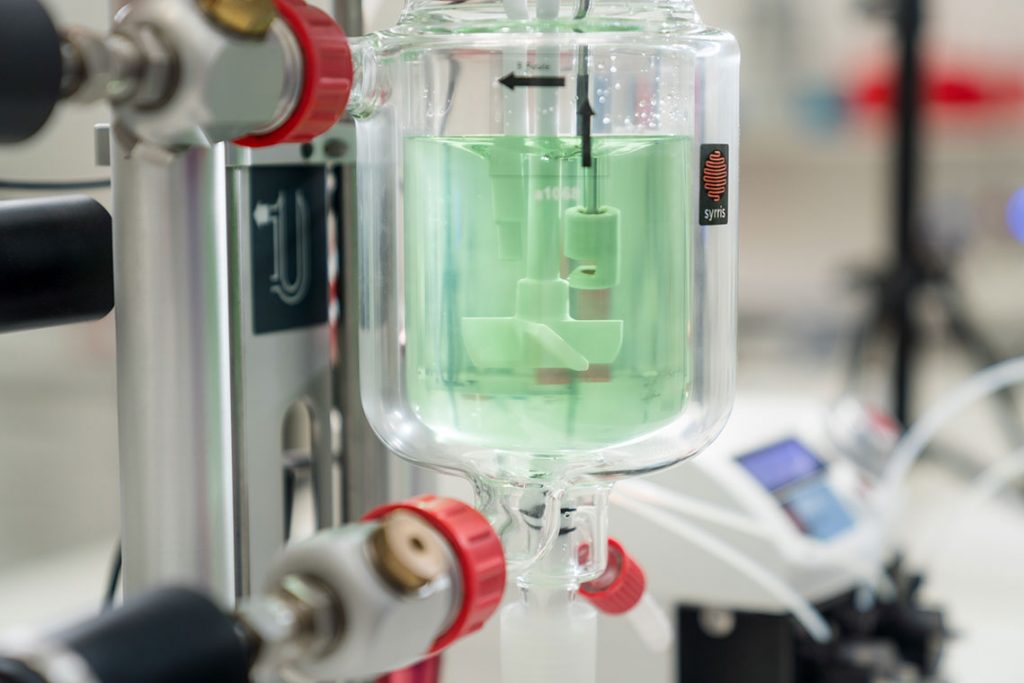 Automation at your fingertips
Atlas HD's touchscreen enables chemists to program complex multi-step experiments, dosing profiles (e.g. pH- and temperature-controlled dosing), and safety shutdown protocols for consistent walk-away chemistry, directly on the Atlas HD Base.
With a familiar smartphone app "feel", Atlas HD's touchscreen base is incredibly easy to use and intuitive, ensuring new and experienced users can quickly learn to define, run, and monitor their chemistry reactions using automation. No lengthy tutorials needed –  saving time and money.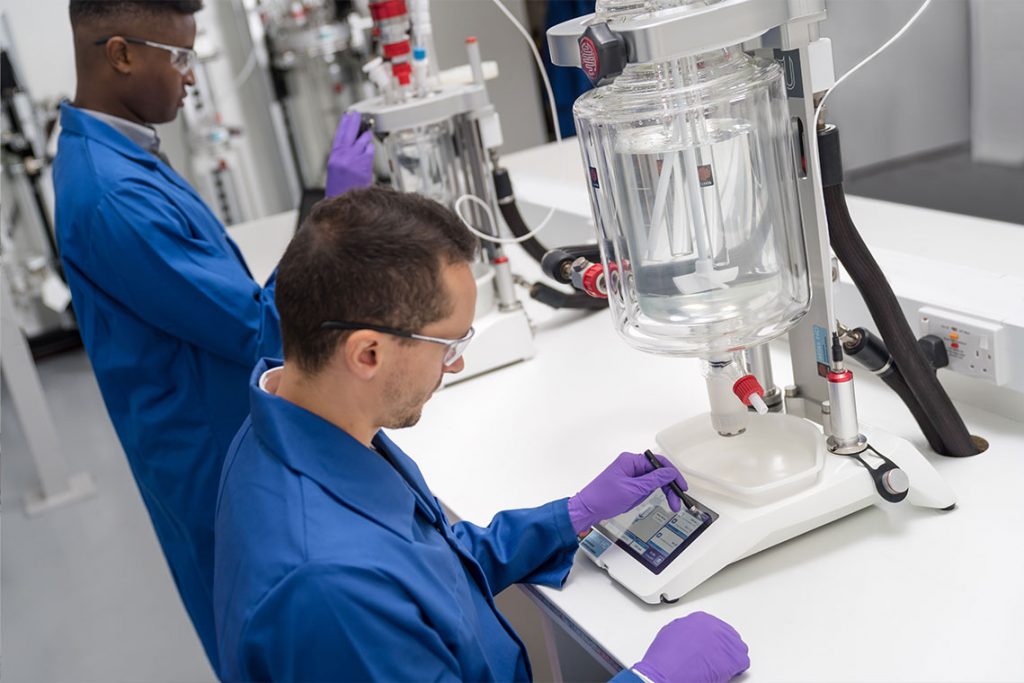 Automation using Atlas PC Software
Some chemistry requires more complex set-up, and that's where the power of Atlas PC Software comes in.
An easy-to-use PC application for the control and analysis of experiments, capable of configuring and controlling Atlas HD and virtually any manufacturer's RS232-enabled lab apparatus (e.g. stirrer motors, circulators, RTDs, pumps, balances, etc.). The software's "drag and drop" interface means complex recipes can be created, changed, and saved with a click of a mouse.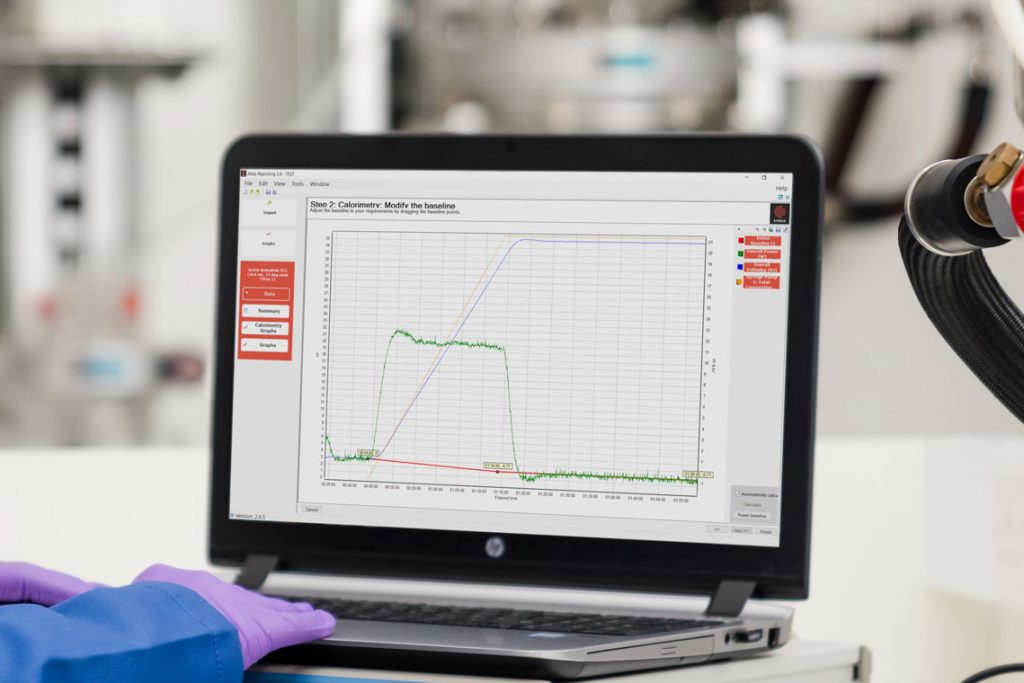 Designed for daily use
Clever design features and robust build quality ensures ease-of-use and years of service. The quick clamp system enables fast and easy vessel cleaning, and the Scorpion Motor can be simply clicked into place with its quick release system.
We manufacture our own glassware which is tested to its limits by our chemists and chemical engineers to ensure that it performs as it should. We are also open to designing custom parts such as stirrers, vessels, condensers, and other glassware, should your lab require something a bit more unique.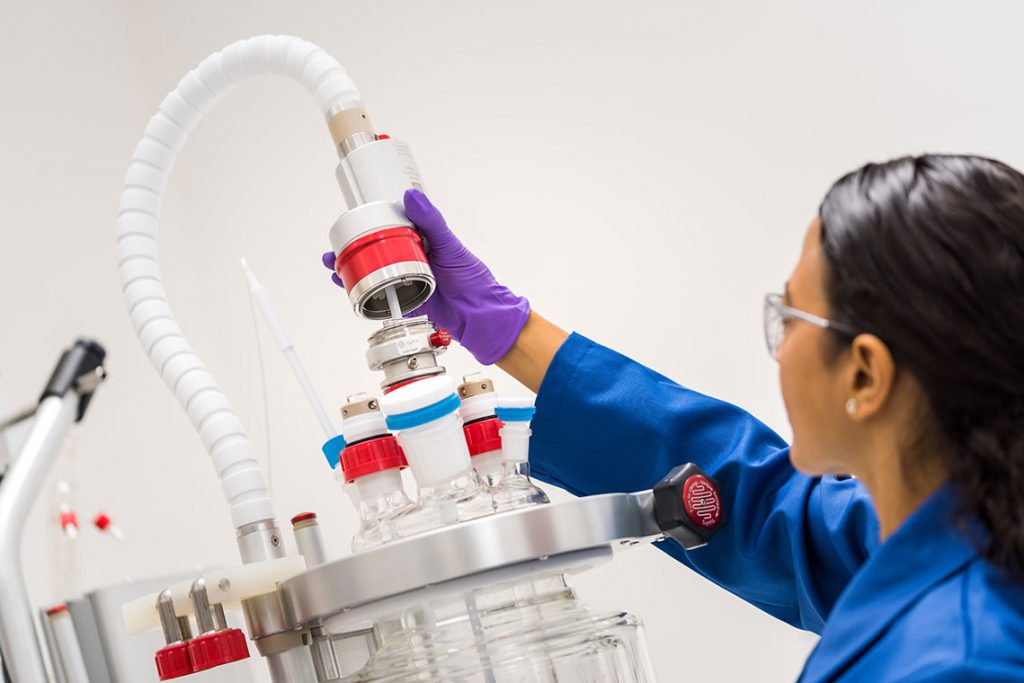 Flexible for all your lab needs
Flexibility also comes in the form of scale-up. Atlas HD can be used with handmade borosilicate glass jacketed reaction vessels and lids ranging from 50 mL to 5 L.
If you need help with choosing your system, speak to a Syrris chemist.

Specifications
| | |
| --- | --- |
| Vessel Volume Range | 50 mL, 100 mL, 250 mL, 500 mL, 1 L, 2 L (DN80), 1 L, 2 L, and 5 L (DN150) |
| Vessel Shapes | Torispherical, Conical, Round Bottom |
| Vessel Profiles | Jacketed, Vacuum Jacketed |
| Other Vessel Types | No (Round Bottom Flasks Available with Regular Atlas Base) |
| Temperature Range | -90°C to 250°C (with suitable seal kit) |
| Stirring Options | Scorpion Overhead Stirrer (up to 800rpm/11Ncm torque), High Speed Available, High Torque Available |
| Automation | Yes – as standard |
| Modes of Operation | Atlas HD Touch Screen Control, Atlas PC Software, Manual Operation |
| Sensor Options | Temperature, pH, Pressure, Turbidity, In-situ FTIR, Other Sensors Available |
| Pressure Range | Vacuum (50mbar) to 0.5 Bar, See Atlas 200 Bar Pressure Systems for High Pressure up to 200 Bar, See Atlas 3 Bar Pressure Systems for High Pressure up to 3 Bar |
| Reaction Calorimetry | Ability to Upgrade to Reaction Calorimetry, See Atlas HD Calorimeter |
| Reagent Addition and Sampling | Manual Dosing, Automated Dosing (Volumetric), Automated Dosing (Gravimetric), Sampling of Liquids, Full Gas Control, Atlas Syringe Pump Range |