At a glance
The Atlas Sodium 200 Bar Pressure System is an easy to use and modular pressure reactor system that can be controlled manually or automatically using the intuitive control knob and/or Atlas Software.
Available in volumes of 100, 160, 300 and 450 mL in stainless steel 316, Hastelloy, titanium, etc., the system offers heating and/or cooling, overhead stirring (to 800 RPM) or magnetic stirring (to 1200 RPM).
Available in volumes of 100, 160, 300 and 450 mL
Manual or automated control
Overhead stirring (to 800 RPM) or magnetic stirring (to 1200 RPM)
1. High pressure reactions
The Atlas Sodium 200 bar system allows excellent control of high pressure reactions up to 200 bar.  The system is ideal for gas insertion and catalytic reactions, such as hydrogenations and carbonylations, where elevated pressures are required.  Automating your pressure reactions could not be easier.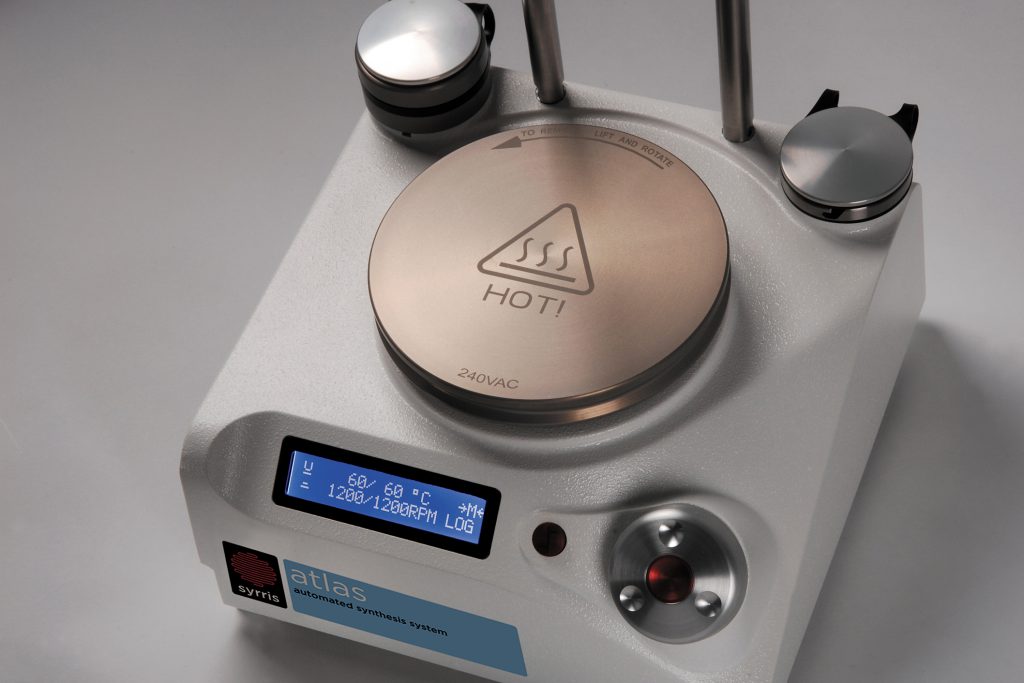 2. Complete reaction control
The system can be fully automated using the Atlas PC software providing graphical display of pressures, temperatures, etc.  Options include the Pressure Control Module for total precise pressure control and the Gas Selection Module for automated selection of up to 3 gases.  Mass flow meters and controllers can also be integrated making the Atlas Sodium 200 bar system a very powerful tool.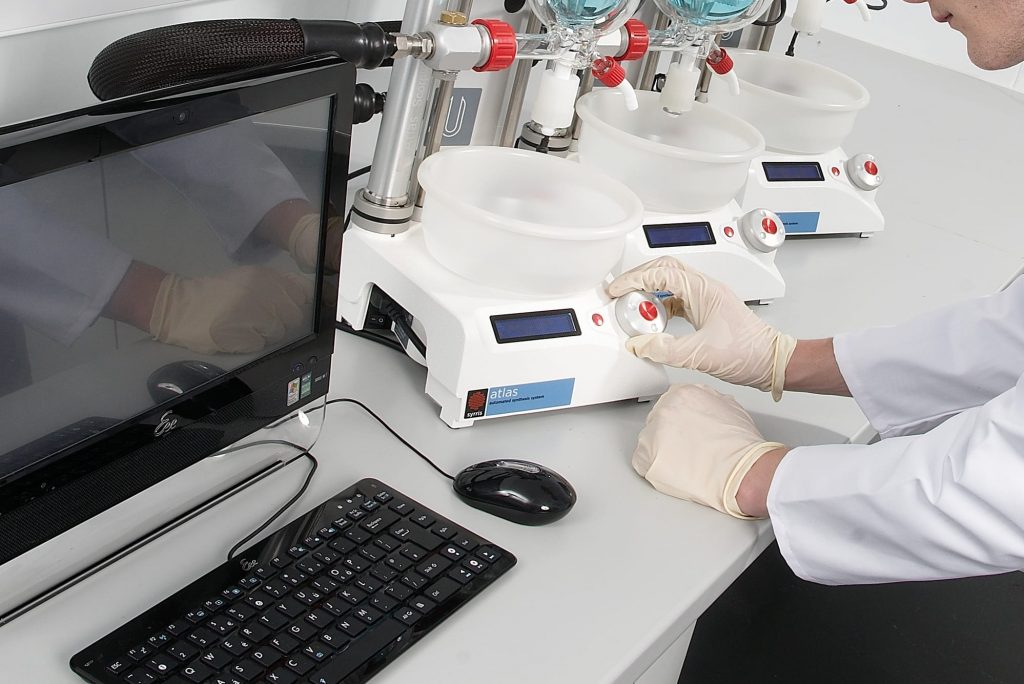 3. Safety assured
Working at elevated pressures requires you to be confident in your system.  Atlas Sodium 200 bar system is equipped with a factory set maximum pressure burst disc and maximum temperature cut outs to ensure that your reaction does not fall outside acceptable parameters.  The system complies with PED / ASME design codes.
4. Wide range of reactors
The system can accommodate 4 sizes of reactors as standard; 100 mL, 160 mL, 300 mL and 450 mL.  The reactors sit inside the appropriate Dry Bath to ensure uniform and accurate reaction temperatures.  The reactors are supplied in stainless steel 316 as standard, with options in Hastelloy and Titanium.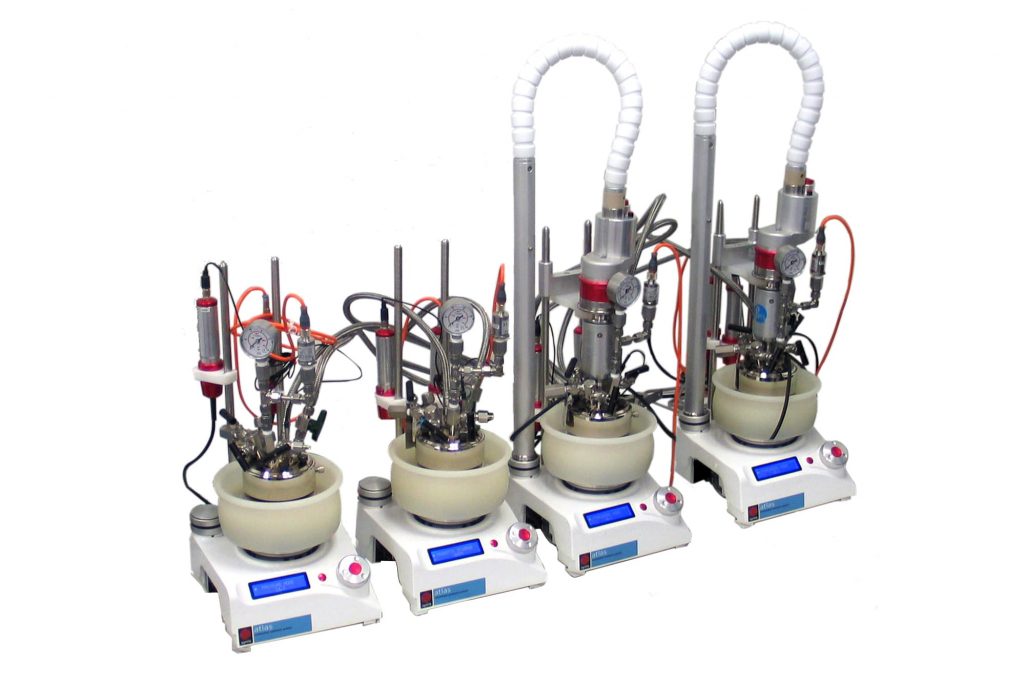 5. Customization options
The standard system is designed for heating to 250 oC on the Atlas hotplate.  Higher temperatures in excess of 300 oC can be achieved using the Hotter Hotplate.  Syrris has provided custom high temperature jacketed reactors for the same system to allow cooling and heating.  Speak to our team of chemists who can advise on what is possible.
6. Data logging without PC software
All data such as pressure, temperature, stirrer speed, etc. is logged automatically on the Atlas base unit.  The data can be extracted by USB after the experiment and viewed on standard graphing software.

Specifications
| | |
| --- | --- |
| Vessel Volume Range | 100 mL, 160 mL, 300 mL and 450ml in 316 Stainless Steel, Hastelloy, or Titanium |
| Other Vessel Types | No (jacketed vessels can be used with the Atlas Classic base, but not with the pressure system) |
| Stirring Options | Magnetic stirring up to 1200 rpm, Overhead stirring up to 2000 rpm |
| Automation | Yes – as standard |
| Modes of Operation | Atlas PC Software, Manual Operation, AtlasClassic Click Wheel Control |
| Sensor Options | Temperature, Pressure |
| Pressure Range | Up to 200 Bar (100 Bar with H2). See Atlas 3 Bar Pressure system for pressures up to 3 bar |
| Reagent Addition and Sampling | Available on request |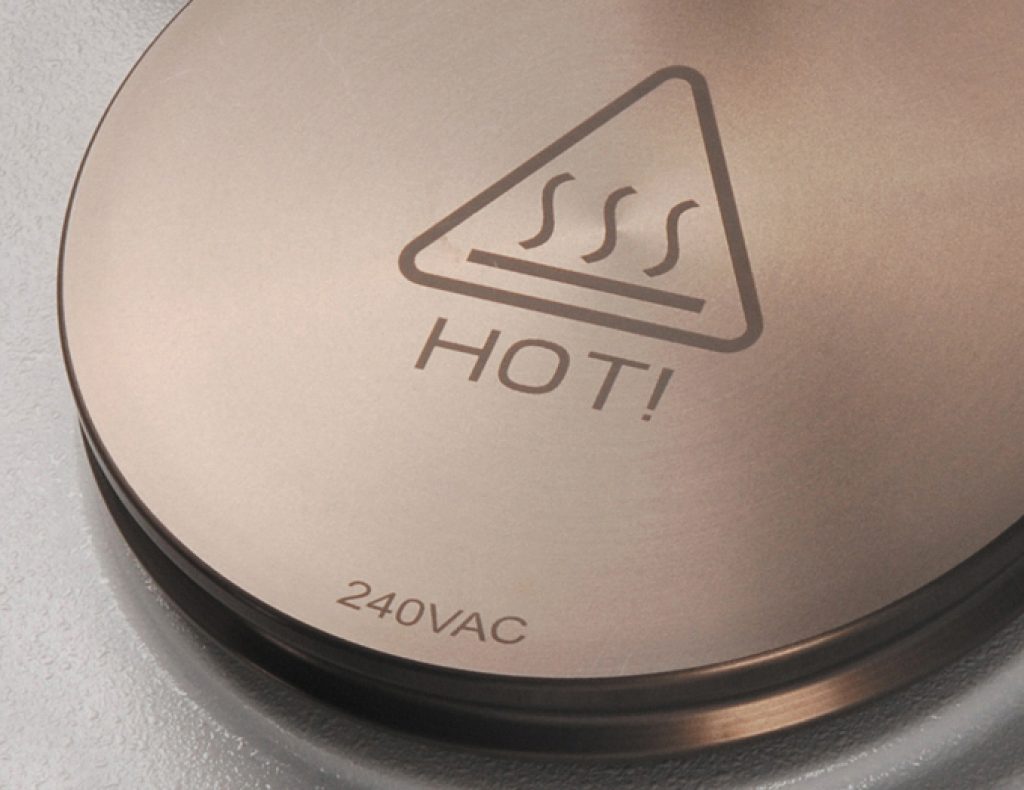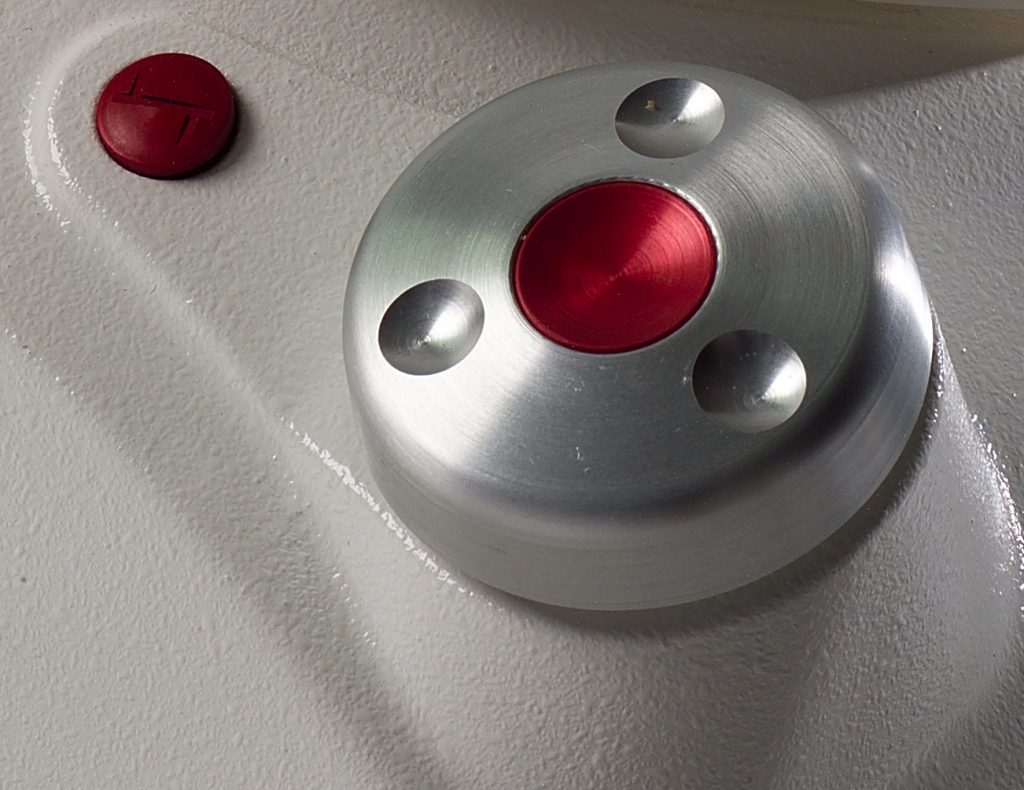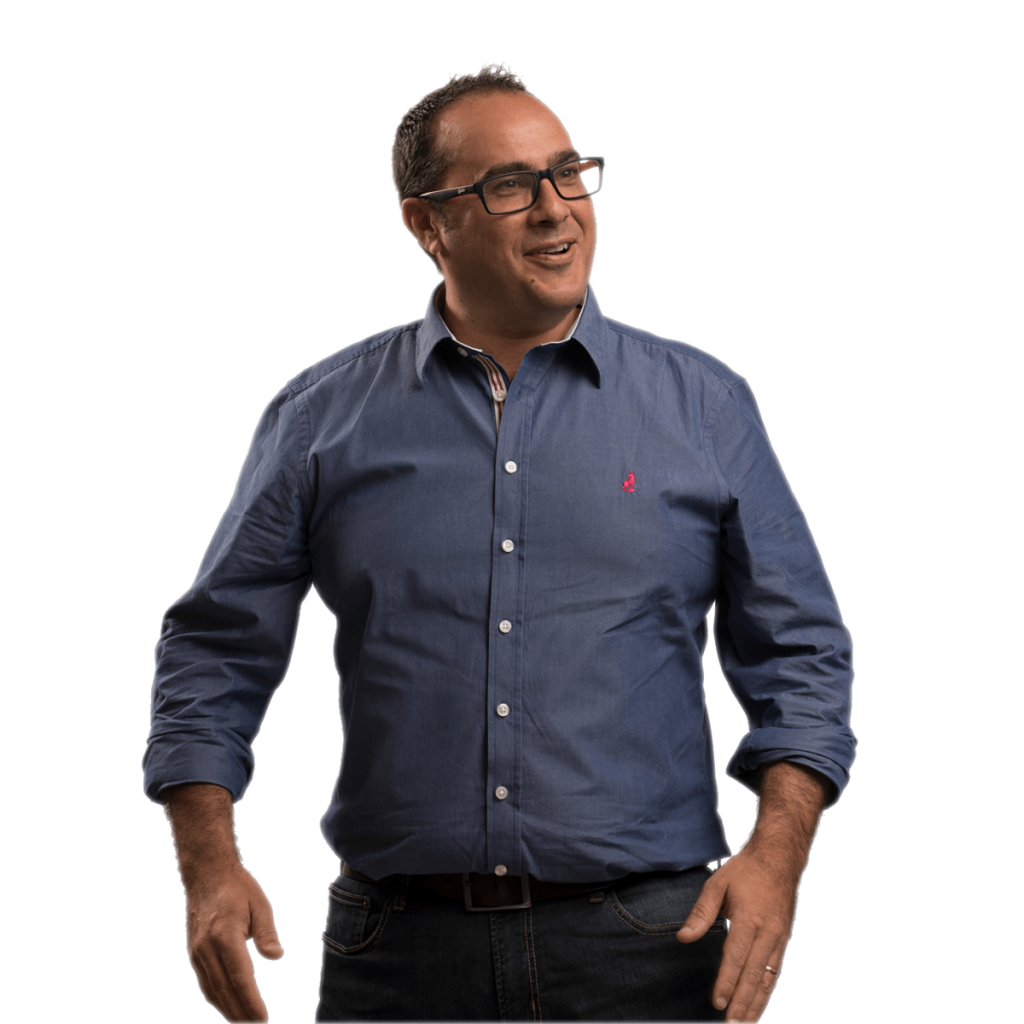 Support
These support articles may be helpful for this system