SSyrris systems used for API process development at Chugai
Scientists in the API Process Development Department at Chugai Pharmaceutical Co., Ltd, Japan, depend on an Asia flow chemistry system and 3 Atlas Potassium batch reactors from Syrris for process development of chemical compounds.
Satoru Arimoto explained: "We are a leading group in the development of original medicines using the latest biologic technology, supplying active pharmaceutical ingredients for clinical testing and developing effective manufacturing processes. We use the Atlas Potassium systems for scale-up studies; they can be used in a similar manner to our plant equipment, and allow us to collect a great deal of data. When choosing a system, size and the ability to control temperature were important criteria. Atlas Potassium offers strict temperature control and fits nicely into our laboratory space."
Masahiro Kimura continued: "We purchased our Africa 4 Channel Synthesis System about 3 years ago to investigate the value of flow reactors in our work. The system is used for organic synthesis and process development and is equipped with Automation, Analysis, FLLEX and Collection modules. Automation is important to us and was the main reason for choosing the Africa flow system. Africa was easy to implement in our laboratory; the software is simple to use and we are very happy with the system's performance and reliability."
The Africa flow chemistry system was replaced by the R&D 100 Award-winning Asia flow chemistry system in 2011.  The Atlas system was replaced by the Atlas HD automated jacketed reactor in 2016, introducing a touchscreen control base.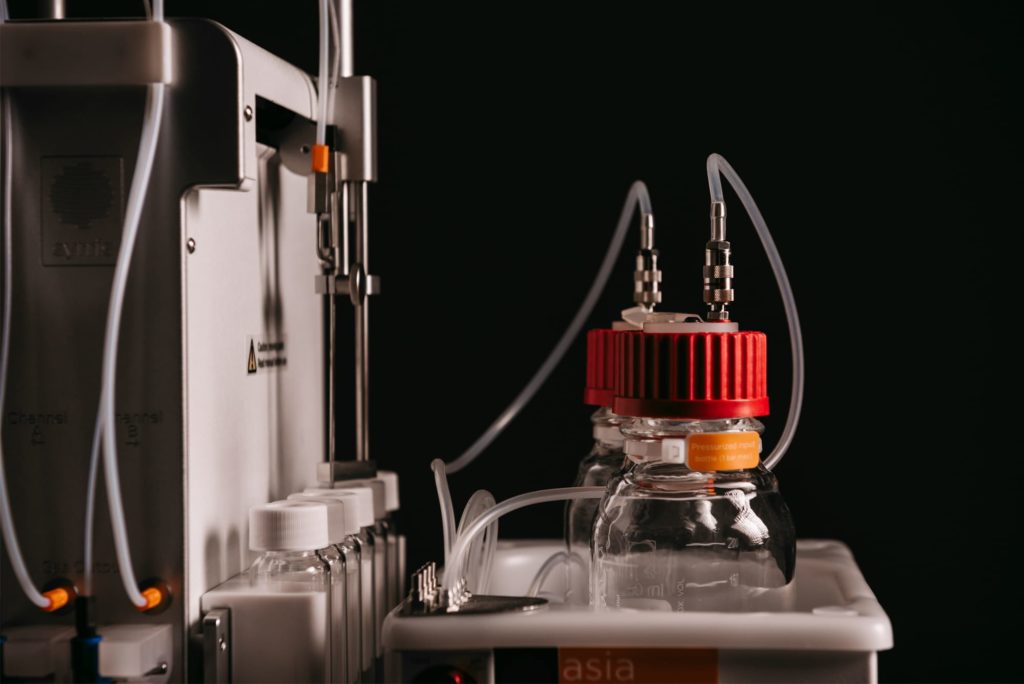 Asia flow chemistry systems
Asia is a revolutionary range of advanced flow chemistry products from Syrris. It has been designed by chemists for chemists to enable the widest variety of chemical reactions and ultimate ease of use.